RELEASE DATE JULY 26TH 2017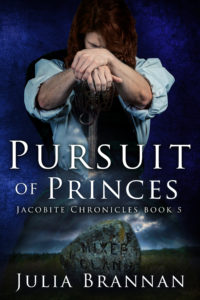 SYNOPSIS
The rebellion is over. Prince Charles is in hiding, the Jacobite clans are scattered to the four winds, and in Inverness the Duke of Cumberland plans a brutal retribution against the Highlanders who rose against his father. His intention; to ensure they can never rise again.
Alex, knowing Beth to be dead, leads his men into a vicious war of attrition against the British Redcoats, who have destroyed everything in life he ever held dear. Only his desire for revenge keeps him alive.
Meanwhile the Duke of Cumberland is hatching a plan that he is confident will reveal the true identity of Sir Anthony Peters, the man who made a fool of the king, the duke and all society, a man he wishes to capture more than anyone else alive.
JOIN THE CONTINUING REBELLION OF THE MACGREGORS AND THEIR FIGHT FOR REVENGE AND SURVIVAL IN…
THE JACOBITE CHRONICLES