In the 17th century, children were considered to lack self-discipline and self-control, and it was generally believed that they needed to be severely disciplined to drive the original sin out of them. Parents stood in place of God for children and therefore had to be obeyed, respected, and shown deference at all times.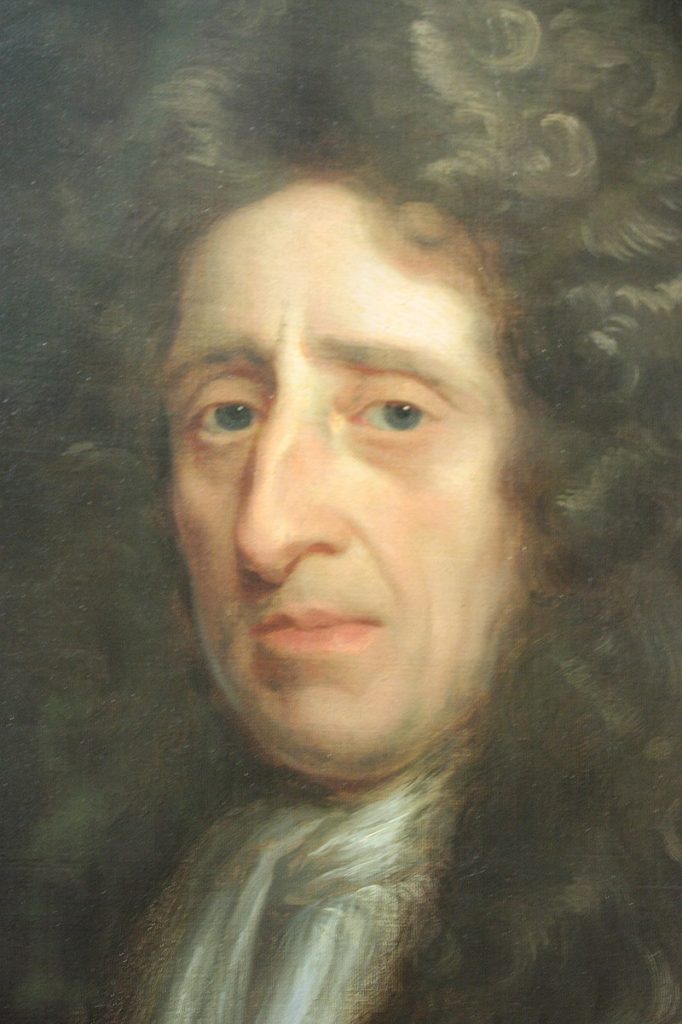 Then in 1693 John Locke wrote Some Thoughts Concerning Education, which marked a signal change in the view of childhood. It was extremely radical in its day, and I'll admit that when I read it by way of research, I thought that it sounds incredibly modern even now. Most of the book is to do with educating upper class boys, but at the start he gives general views on bringing children up. He says that their curiosity should be encouraged, and questions answered, that parents should not simply try to bend children to their will, but should take account of their individual personalities and respond appropriately. The use of corporal punishment is frowned upon, except in extreme cases, and Locke considers it to be actually harmful in many instances, encouraging a hatred of learning in many children rather than a wish to learn. Nor does he believe in bribing children by promising treats for good behaviour, but instead encourages parents to lavish praise on a child's good deeds and be cold to them when they behave badly, so making the parents approval or disapproval the carrot or stick, rather than a beating or blackmail. 
This book was extremely influential, and led to a change in approach in the 18th century. Books and toys for children gradually began to appear, few at the start of the century, but more as time progressed. Initially children's literature consisted of chapbooks and ballads, but by the middle of the century three publishers had established a branch of children's books, with tales such as Giles Gingerbread and Goody Two-Shoes.  
Toys, although always available to some extent, now became more prevalent. In the 1720s there was a toyshop in London, selling doll's house furniture, and by the 1780s there were toyshops all over the country. Doll's houses were also educational, as were alphabet blocks, recommended by Locke to aid learning to read.
Swaddling babies to restrict their movement also went out of fashion in the 18th century, although only very gradually. Locke also encouraged parents to dress children allowing for freedom of movement, as at this time it was common for small children of both sexes to wear a kind of waisted dress which came to the floor, but from the age of about six (or younger) boys were 'breeched' and both genders were clothed in miniature replicas of their parents' dress, which was very restrictive, and certainly did not encourage boisterous play.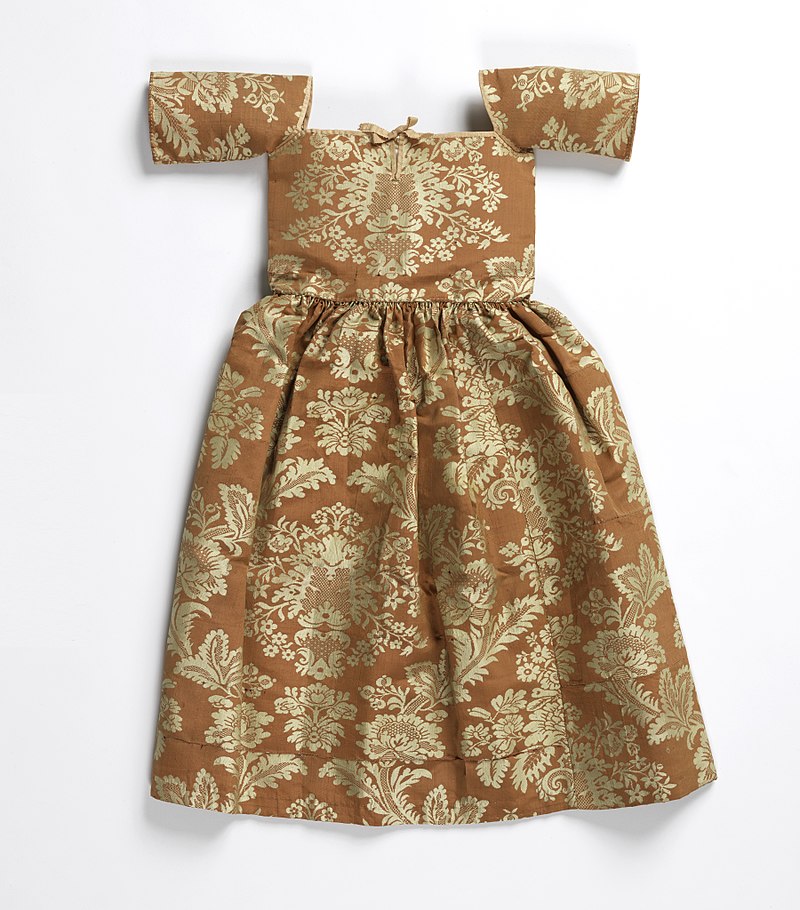 Children of all social classes could not have the long carefree childhood that many of today's children enjoy. Those of the poorer people would be working as soon as they were physically able to, assisting their parents in whatever occupation they had to the best of their ability. This was not due to heartlessness as much as necessity. Large families were common then, and the only way meagre wages could feed so many children was if the children themselves contributed to earning income as soon as possible. Older children would also take care of the little ones. Any toys would generally be home-made, either by adults or by children themselves, with imagination supplying the rest of the game.
Children of wealthier families, whilst not expected to engage in manual work to earn money, were still expected to take on responsibilities, and start training for adulthood as soon as they could. They might have more toys, but toys were not primarily for frivolous amusement, but for education.
I'll talk about education in my next blogs, but both boys and girls began their education early in life, with their parents generally deciding the future careers of their sons and daughters.  Eldest sons would generally take on their father's occupations, while younger ones would be encouraged into careers considered appropriate by their parents. For girls the choice was far simpler – they would marry and have children. Education for both genders was shaped around this. Obviously there were exceptions to these rules, with some parents taking account of what their children wanted, but neither children nor adults enjoyed the freedoms we take for granted today.
Although families were large in those days, a lot of children died young. Obviously this was more prevalent in poorer families who were more likely to be malnourished and had no access to medical care (although, judging by medical knowledge in those days, this was not necessarily a bad thing). But rich parents also lost children at an early age. The most famous example is probably Queen Anne, who had between 17-19 pregnancies, of which only three survived past infancy, and all of which died while still children.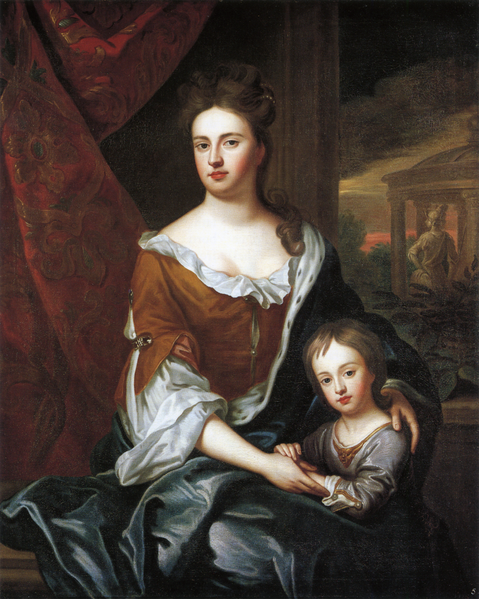 It seems that parents accepted early death with resignation, but that does not mean that they did not love their children dearly, nor mourn their loss. They were more likely to accept the death of a child who had been weak from birth, or one who died very young, rather than one who had been vigorous or had grown to an age where they were showing promise. It must have been terrible to lose children so often, but as it was a regular occurrence, it would have been accepted more then than today, not least because parents had to continue to care for their other children and welcome rather than dread others that would be born later, for in a day when contraception was virtually unknown, pregnancy and birth were inevitable. After all, a realistic expectation of life is an important factor at any time. Religious faith was also a comfort, with parents believing that their beloved child was no longer suffering, but in Heaven, and that they would, in time, be reunited with them.