After writing about the MacGregors for several years, I've finally decided to do a series of blogs about the history of this fascinating clan. The earliest years of many of the clans are a mixture of truth and myth, but this is no slur on the Highland clans. It was in fact the case with rulers and peoples the world over, who sought to legitimise themselves and their place in history by inventing wonderful stories to cover periods of time about which nothing or very little was known. This would include claiming descent from mythical heroes such as King Arthur.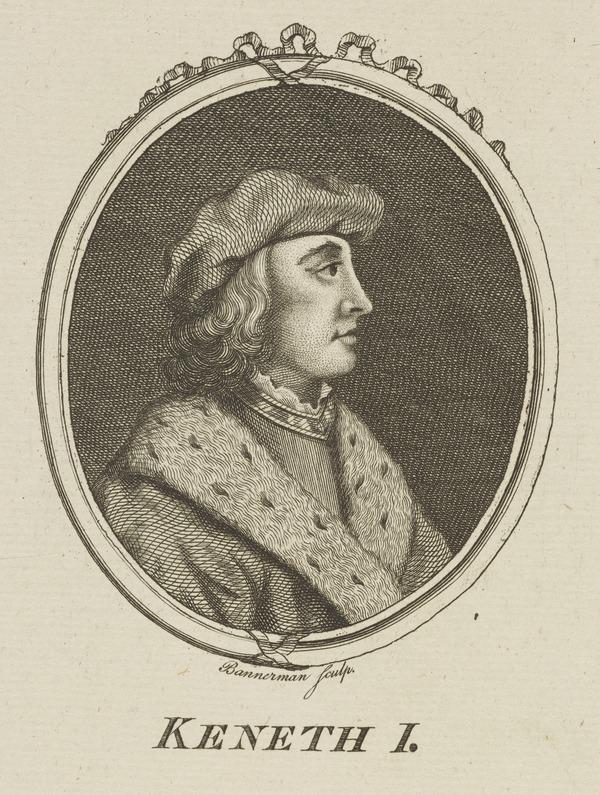 The MacGregors are certainly one of the oldest clans in Scotland, and claim to be descended from Kenneth MacAlpin, the son of Alpin, King of a Gaelic kingdom and his wife, a Pictish princess. Kenneth was born around 800AD, a time when Viking raids were a huge problem, and in later life as well as fighting off the Norse invaders, sought to unite the Pictish and Gaelic kingdoms. There are many fascinating stories about him, but it seems he did wipe out his rivals and claimed the kingdoms of the Picts and Gaels between 839 and 848. He called this kingdom Scotia, and is credited with uniting the first kingdom of what is now Scotland.
Whether the MacGregors are actually descended from Kenneth's son Gregor is a matter of faith, for there is little evidence to back this up (understandably), but they laid a claim to regal status, and their clan motto, 'S'Rioghal mo dhream' (Royal is my race) reflects that.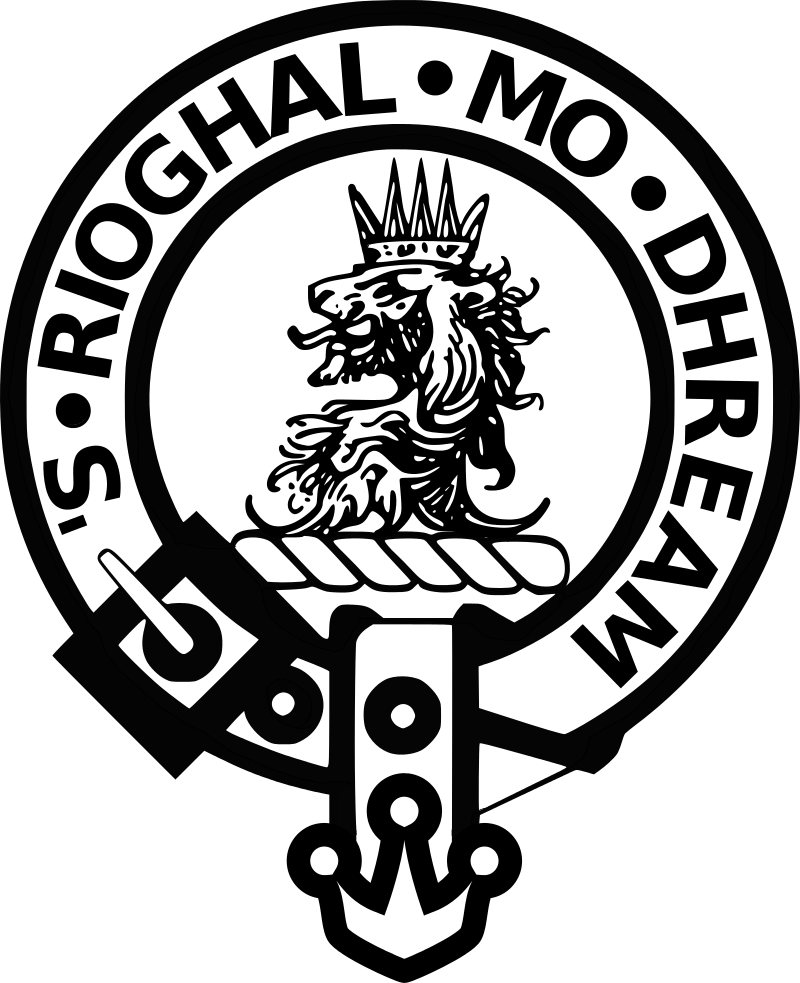 To understand the later issues that the MacGregors had, you need to know that in mediaeval times, feudalism formed the basis of most societies. The leaders of groups (or clans) built a fortified castle, and protected the people around them in exchange for loyalty and service of some sort, depending on their status. The king when needed would call on these leaders to provide fighting men when needed, and would reward those leaders with land etc if he was successful. This was the basic system in most Christian countries. Landowners neither had nor claimed any familial connection with those who they ruled; they owned the land given to them by the monarch, and dominated or appeased those who lived on their land as necessary to obtain the services they needed to remain in power. 
The clan system was somewhat different. The word 'clan' comes from the Gaelic for 'children' and all clanspeople considered themselves to be children of the chief, as he considered himself their father. Originally it may well have been the case that all members of a clan were actually related, but over time other men would seek to join a clan, or occasionally smaller clans would merge, often taking the clan chief's name as theirs. Nevertheless, this familial bond, whether actual or not, changed the way Highlanders regarded both themselves and their leaders. All clanspeople considered themselves to be in some respects on an equal level with their chief, and they did not bow to him, but would address him in a familiar way. The relationship often really was like that of a father with his children – they would obey him unconditionally, respect him as their patriarch, expect help and protection when necessary, and stand by him and the other clan members against all comers – in other words, they acted in the way close-knit families do. But at the same time every member of a clan shared their leader's birthright and had pride in that, so had a dignity and self-respect that seemed comical to outsiders used to the more feudal concept.
Obviously there were abuses to the system, but in general this made the chiefs very powerful, as their clansmen would obey them before all others, and had little or no regard for outside laws or monarchs. Any land they had been granted by a monarch they would hold by the sword, and would, if possible, steal neighbouring lands, regardless of bits of legal paper claiming ownership.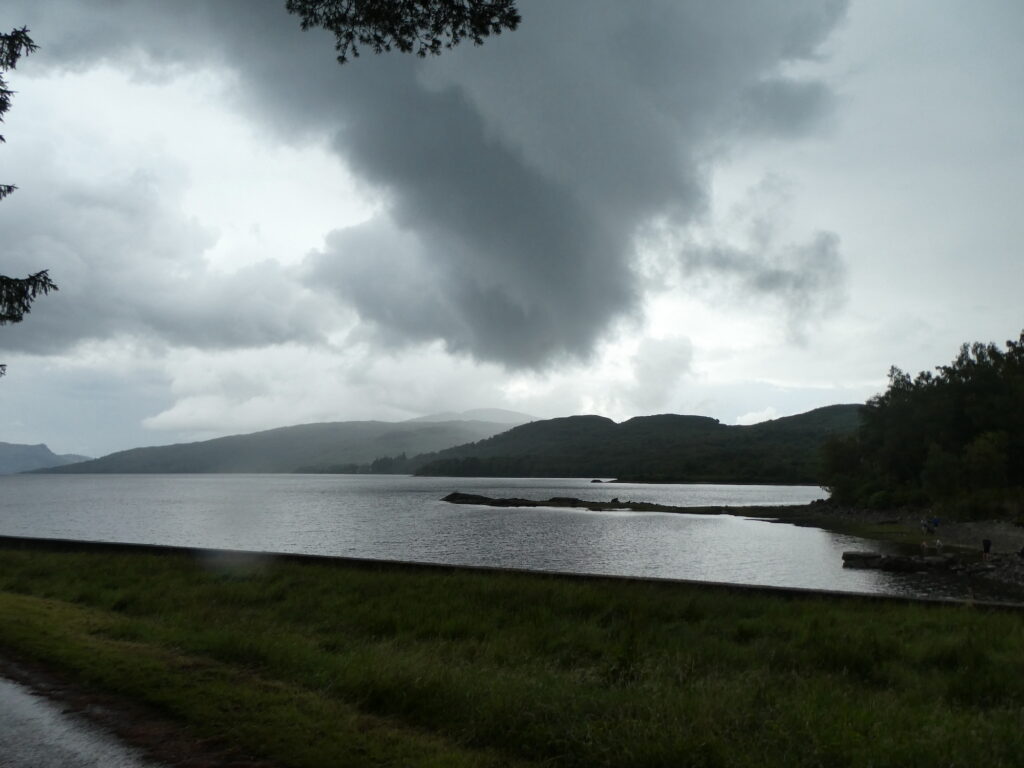 The MacGregors originally held and occupied Glenstrae, Glenlochy, Glenlyon, Glengyle and Glenorchy, but their troubles started when Robert the Bruce granted the barony of Loch Awe (where a good number of the MacGregors were living) to Clan Campbell in return for their support. It was left to the Campbells to sort out how they were going to take possession of the land, but as they were already a large clan, they did it by persecuting Clan Gregor and slowly driving them off the land, until they were finally restricted to the area around Loch Lomond and Loch Katrine. Needless to say this made the Campbells the avowed enemies of the MacGregors. 
By the middle of the fifteenth century, when the Barony of Glenorchy was granted to the Campbell by either King James I or II, the MacGregors were in a unique position among the clans of having NO land which had been granted to them by a royal charter. In addition all the land they DID live on had either been awarded to a more powerful clan, or was still held by the Crown pending award. This left the MacGregors with no option but to disregard the law entirely and hold the lands they lived on purely by the sword. As a result of this desperate situation they became formidable warriors and grew renowned for their ferocity and willingness to take to arms at the slightest thing. This is a little unfair, as they really had no other option. In fairness, they were not the only clan to either hold land granted to others by the sword or to do battle over what seem to be trifling matters – but the clans the MacGregors were generally in conflict with were large, powerful clans who held the king's favour.
This state of affairs finally led to the proscription of the entire clan, which I talk about in The Highlander's Tale: Alex and which I'll cover in my next blog.