I haven't mentioned this institution in my books, mainly because it was built a little too late to be included in Sarah's story, and I never shoehorn events into my books just because I've done research about them, tempting as that is to do!
The Foundling Hospital was opened in 1741, and was the brainchild of Thomas Coram. Thomas was a great philanthropist, but an unusual one in that he was neither wealthy nor well-born. Born in 1668 in Dorset, he was the only child of his parents to survive to adulthood, and his mother died when he was just three years old. He had a very basic education, then was apprenticed to a shipbuilder at a young age. When he was eleven, he went to America with his employer to start a new shipyard, subsequently living in New England for over ten years, during which time he married. He was a staunch Anglican, and annoyed his Puritan neighbours enough for there to be an attempt to kill him.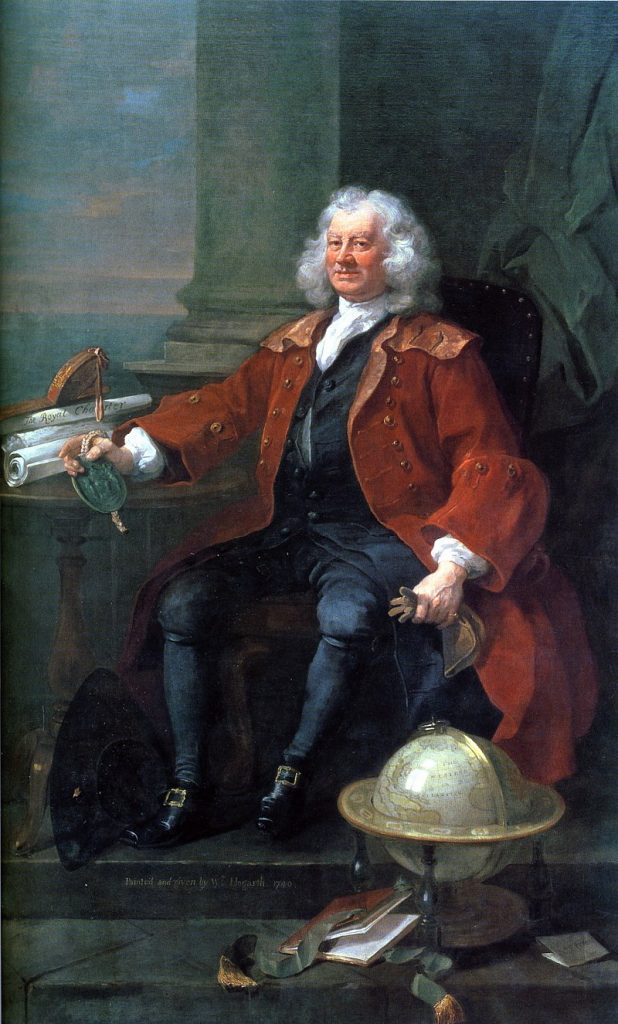 He returned to London, England in 1704, bringing his wife with him, and on arrival was shocked by the number of destitute children on the streets of the city. Many of these children were sick and starving, and large numbers of them died. He found this intolerable and determined to do something about it.
Before I go any further, I need to explain why so many children were abandoned on the streets. There were a number of reasons, including the following:
There was no effective method of contraception at the time, and single mothers were not accepted. If a single woman had a child, not only the mother but also the baby would be utterly rejected by society. Often the woman would have no choice but to abandon her child, as she would be unable to get any work or marry if it was known she had one. 
If the parents died or went to prison, there was no social provision for orphans. If no willing relative was able to take them in, they would have to fend for themselves.
Children with disabilities might be abandoned because their parents were unable to afford to feed a child who would never be able to contribute to the household. There were also superstitions regarding some disabilities, which may have caused them to be abandoned.
Women who had been raped may have felt or been unable to take care of the resultant infant.
For prostitutes, having a child was an occupational hazard, and a woman with a baby would not be able to ply her trade, which might be the only thing stopping her from starving to death.
Of course individuals are all different, but the above are some of the reasons why there were so many children abandoned. They can be summed up by two words: poverty and desperation.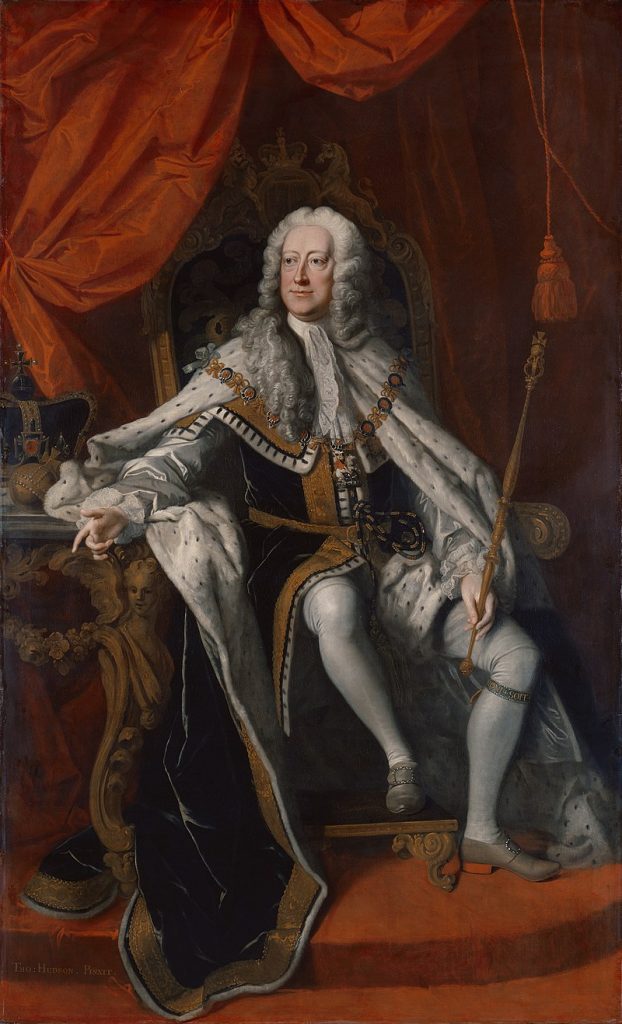 Horrified, Thomas decided to partition the king for a charter which would allow him to set up a hospital that would take in abandoned children (a hospital was not only a place for the sick in those days, but for the needy). Having little money of his own, he needed benefactors to help raise the money to build and then run the hospital.
Initially he got nowhere, partly because he neither had the connections nor the social skills to win over the aristocracy, and partly because it was generally believed that such a place would only encourage immorality among women if they could foist their illegitimate children off on an institution, and would support feckless parents who could not care for their own children.
Undaunted, he spent a total of seventeen years campaigning for his project, and finally having obtained the support of many aristocratic ladies, which gave the project respectability and secured the men's support, he received his charter from King George II in 1739. 
In March 1741 the first foundlings were admitted to a temporary residence in Hatton Garden, and in 1745 the purpose-built hospital finally opened its doors. 
It grew to be a very famous charity, and was supported by artists such as William Hogarth, who donated paintings to help finance the project. He also designed the children's uniforms and the coat of arms for the building, and he and his wife fostered various foundling children, being childless themselves.
In May 1749, the composer George Frideric Handel held a concert in the hospital to raise funds for the charity, and even composed a piece specially, entitled Foundling Hospital Anthem.
In my next blog I'll focus on the way the hospital was run, and some of the problems it faced over the years.