Last month I wrote about pirate Anne Bonny, who was mentioned in my book Tides of Fortune. This month's subject was also mentioned, was also a pirate, and shared part of her life with Anne.
Mary Read was born in England in 1685, the illegitimate daughter of a widow.  The widow had a son, Mark, from her marriage, and after her husband's death, her in-laws paid her money to look after him.  To avoid destitution when Mark died, Mary's mother dressed her daughter as a boy, so that her in-laws wouldn't know he'd died, and would continue to pay.
It seems that Mary enjoyed life as a boy, and at the age of thirteen she took work as a footman. Finding that dull, she went on to join the army, first in Britain, and later in Flanders, where she's said to have been a brave fighter. While there she fell in love with a soldier, and although she didn't reveal to him that she was a woman, she did volunteer to fight battles in order to stay close to him. Eventually they were sharing a tent, when Mary revealed herself, and the couple declared their love.
They left the army and got married, and for a time ran a tavern together, until her husband died. After that Mary became a man again, and was briefly in the Dutch army before setting sail for the West Indies. On the way, however, the ship was captured by British pirates, who Mary joined, becoming a pirate, and later a privateer.
She was not a privateer for long before her ship was captured by Calico Jack Rackham, and once more Mary decided to become a pirate. No one suspected her to be a woman, and she was taken on as a male. When Anne Bonny returned from having her baby in Cuba, and rejoined her lover's ship,  her and Mary became very close friends.
When Jack became jealous of his lover's friendship with another man, Anne and Mary revealed the gender of Mary, although no one else on the ship was aware of it, until Mary fell in love with a young man who had been recruited into piracy. Eventually she revealed her gender to him, and they became lovers.
It's said that when her lover was challenged to a duel by a hardened pirate, Mary, knowing her lover was unlikely to beat his rival, started an argument and challenged the man herself, ensuring that her duel was fought before her lover's was to be. She won the duel, killing her rival, and so saving her lover's life. After this they married by exchanging oaths on board ship, and soon Mary was pregnant.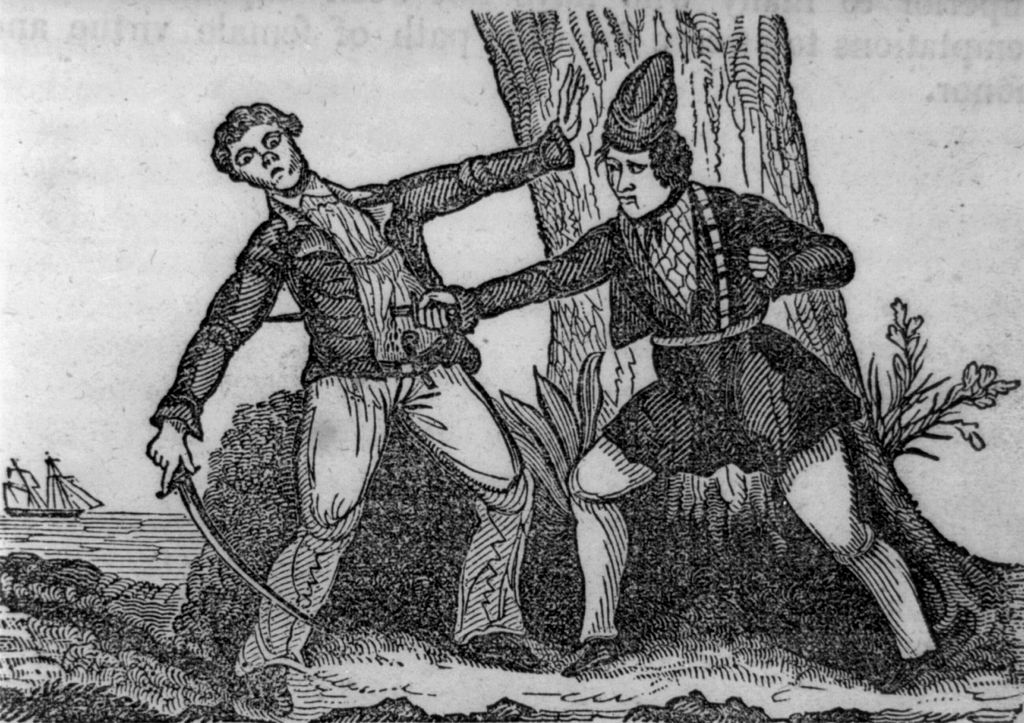 When the ship they were on was captured (see blog on Anne Bonny), Mary was sentenced to hang along with the other pirates, but, in common with Anne, pleaded pregnancy. This did not save her, unfortunately, as she died in prison of a violent fever the following year, in April 1721, and is buried in Port Royal, Jamaica.
In common with her shipmate Anne Bonny, Mary chose to reject the restricted options available to most women at that time, and lived a full and adventurous life as a man. 
My first three blogs on strong women have all featured women who, at some point dressed as men – two of them masquerading as men for the majority of their lives. While they may have been what we would now call either transsexual or transvestite,  it's also possible that they chose to masquerade as men because that was the only way they could obtain the freedom they desired at that time, and the only way to live in a predominantly masculine sphere without risk of sexual assault. Regardless, these were formidable women!  
My next blogs will deal with women who were equally strong, but who challenged the stereotype of what a woman should be, without adopting a masculine persona.