Last month I wrote about Anne Mackintosh, and in the course of the blog mentioned the escape of a Jacobite prisoner Robert Nairn. The woman who played a big part in his escape was neither a noblewoman nor a clan chief's wife, but a poor woman from Skye, who was lodging in Inverness at the time. I think she deserves to be known about, as many such women displayed great bravery at this time, but most die with their stories untold. Anne's is remembered partly because of a clergyman called Robert Forbes, who, after the rising was over, dedicated a good deal of time to collecting eye witness accounts, letters, speeches etc of the '45. He published the results in a series of books called The Lyon in Mourning, and Anne McKay's story is in there.
Anne McKay was born Anne MacLeod, and was originally from Skye. At the time of the battle of Culloden she was lodging in a house in Inverness with her children, who were aged from seventeen to under one year old. She was awaiting news of her husband, who had gone to fight for Prince Charles Stuart (later she found out that he'd died at Carlisle).
After the battle of Culloden, two wounded Jacobite prisoners, Robert Nairn, who had been the Jacobite deputy paymaster, and Captain Mc Donald of Bellfinlay were kept in the cellar under her house. From April 1746 until March 1747 she looked after the wounded men as well as she could, bringing them provisions from sympathetic townspeople and helping them where possible.
In March 1747 it was said that Murray of Broughton had informed on Nairn, and he was going to be taken to London and tried. If he was, he would almost certainly have been executed. It was at this point that Anne Mackintosh (see last month's blog) and a number of other ladies conspired to get him out of prison. Anne McKay was a willing accomplice in this plot. The other prisoner could not be freed, as he was unable to walk due to his injuries.
Anne McKay took enough food for a long journey down to Robert, along with good quality clothes that he could travel in without being remarked upon. After that she plied the sentry on guard with drink, chatting to him and managing to get him into a nearby close, allowing Robert Nairn to slip out and escape. The sentry was no wiser until the following morning, which gave the escaped prisoner a good start. The poor sentry later received five hundred lashes for his mistake.
Colonel Leighton, Lieutenant-Colonel of General Blakeney's regiment, ordered Anne McKay's house to be searched and she was arrested and brought to him to be interrogated. There was a delay while someone was brought to translate, as Anne could not speak English. Then he asked who had supplied the food for Robert, on which she said that she didn't know, because he had no family there and there were no other Nairns in the town. She refused to reveal anything, even when he offered to pay her ten guineas, which was a large amount of money to a poor woman.
After a while he lost patience, and threatened to confine her in the Bridgehole. This was a small narrow place under the bridge where it wasn't possible to sit down. She begged him not to do that, but still refused to reveal anything, after which she was taken to the guard house and forced to stand for three days and nights. She was given no food or drink in this time, and was verbally but not physically abused by the guards. During that time another woman came to her and offered her an alcoholic posset, saying they could drink Prince Charles's health, no doubt hoping to thereby get her to admit she was a Jacobite and become drunk and confess. Anne refused the offer, cleverly stating that she was a MacLeod, and the MacLeods had not come out for Charlie, so she wouldn't drink his health, and that she only drank milk and whey, not posset.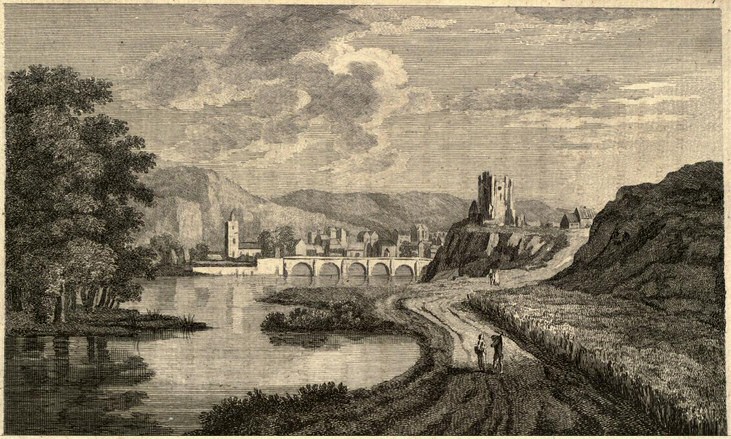 After three days of this torture, which made her legs and feet swell terribly and caused long-lasting debility, Colonel Leighton gave up, and Anne was put in the Tollbooth, where she was kept for several weeks. The intention was for her to be whipped through the town, but Anne Mackintosh and other ladies raised such an outcry that this idea was abandoned, and she was released some seven weeks later.
In 1755 she told Robert Forbes that after she was released from prison (still having confessed nothing) her seventeen-year-old son was set on by soldiers and was so badly beaten by them that he died three days later.  Robert Nairn's family in their gratitude did assist her later, and paid for her children's education, but there's no doubt that Anne McKay is a wonderful example of the brave women of not this particularly brutal period of history. As I said, she was not alone, and I try to convey something of the courage and loyalty of these women, of whom there were many, in The Jacobite Chronicles.
If you've already read The Jacobite Chronicles, you will no doubt by now have guessed where I got part of the idea for one particular episode from!