Any of you who have read The Eccentric's Tale: Harriet, could be forgiven for thinking that I've modelled many aspects of Harriet's personality on Jane Maxwell. In fact I didn't learn about Jane until long after Harriet was firmly in place in The Jacobite Chronicles,  and her back story was already half-written. She's a good example however, for anyone who might think Harriet could never have existed in real life. Jane Maxwell most definitely did exist!
Jane Maxwell was born in 1749, second daughter of a baronet. When she was very young, however, her parents separated, and Lady Maxwell moved with her three daughters to Edinburgh, where she lived in an apartment on Hyndford's Close, off the Royal Mile.  In spite of their noble background, they lived relatively poorly, and Jane and her younger sister were completely out of control. They used to ride on the backs of pigs as they were driven out of a local yard, and play a game of jumping from one cart to another whilst it was moving. Jane lost a finger in an accident whilst doing this.
Edinburgh was the centre of the Scottish Enlightenment, and when she was thirteen Lord Kames, a Scottish judge and firm believer in the education of women, took Jane under his wing, allowing her to visit him to improve her reading, as well as other intellectual skills. She also learnt the 'feminine' skills, including music and dancing.
When she was seventeen she became engaged to a Fraser, a soldier in the Black Watch, but after he was reported missing, presumed killed whilst fighting in America, she finally married Alexander, Duke of Gordon, in 1767, when she was eighteen. Not long after this she discovered, to her distress, that her Fraser lover was not dead after all, and still wished to marry her. It's reported that she was griefstricken, but it was too late – she was married to the duke. In temperament they seem to have been very different. She was clearly outgoing, confident and charismatic. It was said of her that her manners were uncouth, she had a good sense of humour, always retained her Scottish accent and was very hospitable.  Her husband, however, although interested in his estates, was neither ambitious nor particularly sociable. Their marriage was not a happy one, and was always tempestuous. They were both unfaithful.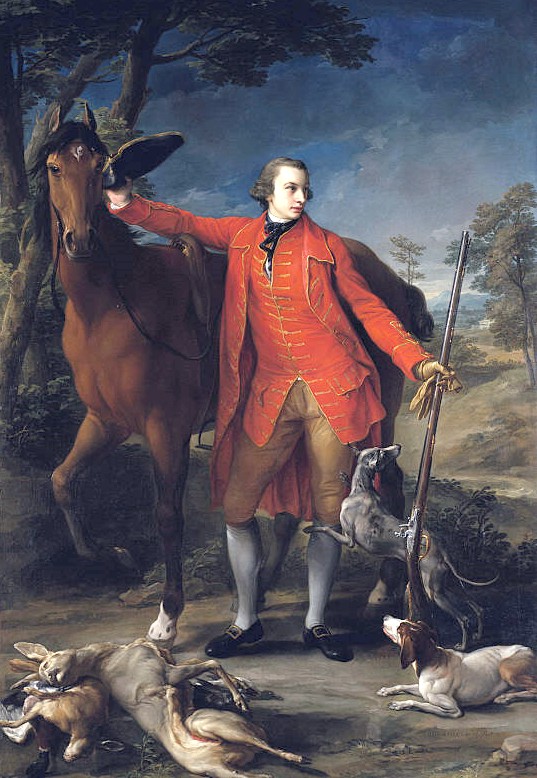 Jane seems to have thrown herself into her seven children, and the duke's natural children by other women, of which nine were brought up at Gordon Castle. The castle and its gardens were improved, with parts of it being rebuilt and two pavilions being added. It was said to be a very lively place, with many entertainments taking place there, organised by Jane. There was always music at the castle, and anyone who'd been introduced to the duke and duchess could come and stay for a few days at any time, if they wanted to.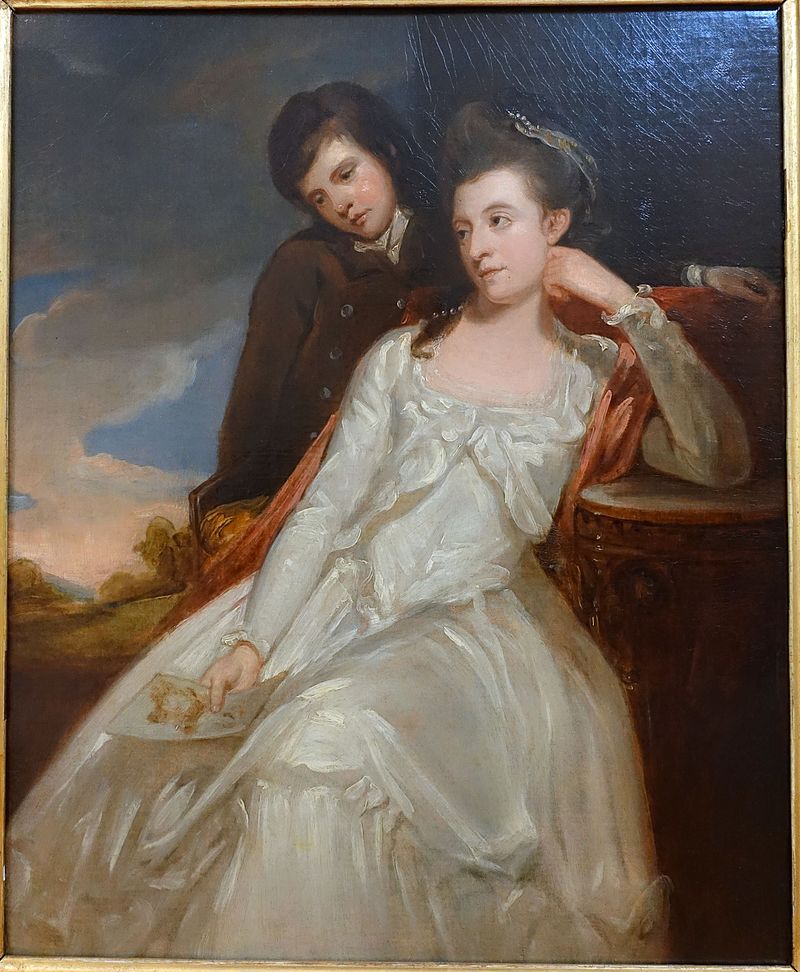 Jane herself took a very active interest in the affairs of the house, and of the tenants. She helped young tenants to find jobs, and ensured that both boys and girls were taught to knit. It's said that she never mocked anyone, and gave whoever she was speaking to her full attention, regardless of whether they were rich or poor, titled or commoner.  When in Edinburgh she pursued her intellectual interests, and genuinely didn't care at all what people thought of her. She was also a very enthusiastic patron of poet Robert Burns. He wrote a poem for her by way of thanks.
From the late 1770s she started going to London for the season each year, and became politically active for the Tories, her house becoming the social centre for the party. As Georgiana, Duchess of Devonshire's home was the centre for the Whigs, the two duchesses were often lampooned.  She continued to be bursting with energy, and eccentric – she loved dancing, and rather than waiting to be asked, would happily ask a gentleman to dance with her. She was said by some to be as fierce as a dragon, and seems to have been what we'd now call a 'Marmite' person – you either loved or hated her. No one ever doubted her intellectual ability or confidence, though.
As her children matured, she became renowned as a matchmaker, and through sheer force of personality, and in spite of living much of her time in remote Scotland, she managed to marry three of her daughters to dukes and one to a marquess, a remarkable feat. She was also responsible for creating the most fashionable event in the Highland calendar, the Northern Meeting.  This was held once a year, and lasted for a week. It was attended not only by the Scottish aristocracy and gentry, but also by intellectuals, professionals, merchants and excise men. It was very structured, consisting of conversation, dinners, dances, hunting and visiting.
In the 1790s she also helped to make tartan fashionable in London. The Highland Society was encouraging Scots to wear Highland dress, as the prohibition on wearing it had been lifted in 1782. Jane encouraged this by wearing a Black Watch tartan taffeta dress regularly, as well as actively encouraging young men to join the Black Watch. Although now in her fifties, she was as vivacious as ever and still very popular in society, if not with her husband. The couple separated and lived separately from the 1790s.   Jane moved to live in a farmhouse at Kinrara. It was a very modest place, compared to Gordon Castle, decorated with whitewash, and a barn being converted for guests to stay in. She had a French chef, who prepared all the meals in a cauldron!
Even so, she had no shortage of visitors, not just from Scotland, but also from London, who came to enjoy the clear air and freedom of the Scottish countryside. Again, there was always music and dancing, and a very vivacious social life. 
In 1802 Jane began to build herself a new house nearby, but a couple of years later, having argued about money with her husband, she moved to a hotel in London, then later to Edinburgh. Having come to a financial settlement with her husband,  Jane started to plan extensions to the house and gardens at Kinrara.
She died at the age of sixty-three, in a hotel in London, but is buried in Scotland, near to Kinrara, as she requested. On her tombstone is engraved all the marriages of her daughters, also at her request. It seems she was extremely proud of her motherly achievements.  But she also achieved a great deal more, not least being proud of her intellectual abilities, and never allowing the opinion of society to change her, or even to dampen her spirits. In this she is very much like my heroine Harriet, whose story will continue in my next book, The Ladies' Tale: Caroline and Philippa, to be released this autumn.