Not a lot is known about this woman, but present day readers might be able to relate to her to some extent, precisely because of the very fact that not a lot is known about her.
I'll start with what is known, and what is very likely to be true, and go from there. Firstly, she was the daughter of Hugh Cameron of Glendessary, was born around 1698, and was aged about 46 when the 1745 Jacobite Rising occurred.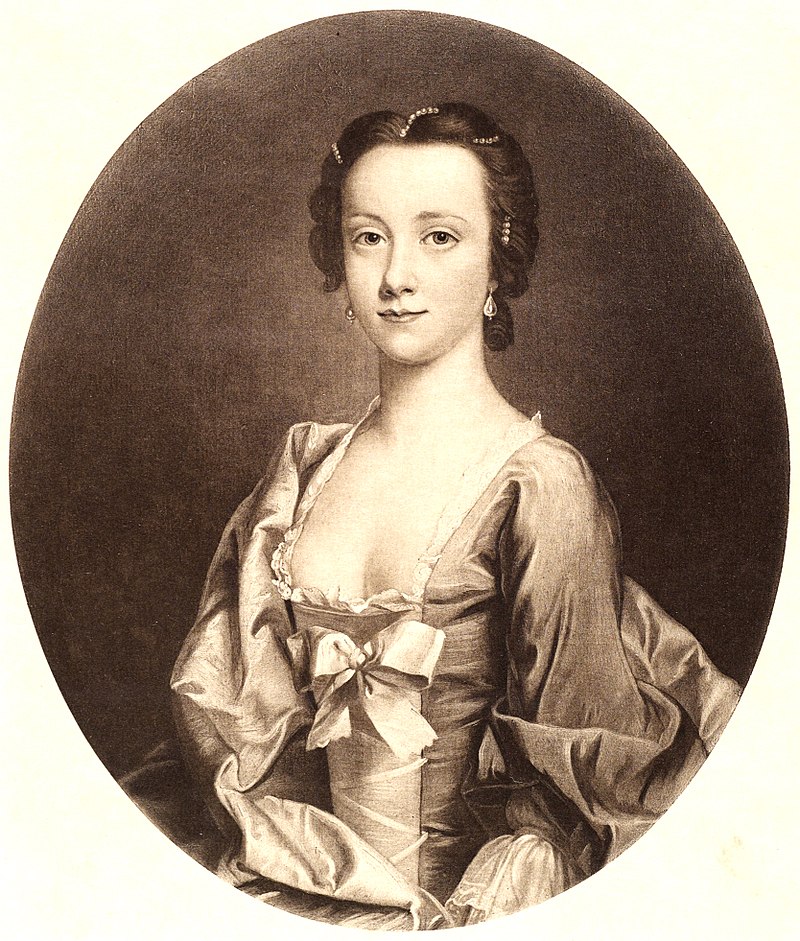 She was almost certainly married to an Irishman called O'Neil, but by the time of the rising had left him due to his ill-treatment of her and was living quietly and respectably at her brother's house in Glendessary.
 She was a lifelong devoted Jacobite, and her fame commenced when she single-handedly raised three hundred clansmen, and took them herself to Glenfinnan in time for the rising of the standard by Bonnie Prince Charlie on 19th August 1745. There is no evidence that she then stayed with her men, fought at any battles, or even met the prince.
After the rising, she moved to what is now East Kilbride, arguably to get away from the brutal destruction of the Highlands, where she bought the estate and mansion of Blacklaw, which she renamed Mount Cameron. When there she ran a school for orphans, having brought a number of Highland children with her who had lost their parents due to the '45. She was well respected, and died in 1772. She is buried in East Kilbride, although she asked to be buried in her beloved Highlands.
She certainly seems to have been a strong woman. Women of the day did not regularly leave their abusive husbands, and it would have taken courage to do that. But it would have taken even more courage and confidence to raise clansmen and then take them to the start of the campaign yourself. She must have been a fascinating person.
However, once it became known that a woman had raised troops and gone to battle, the tabloid press of the day went to town. And this is something that modern day readers will relate to, although you might be surprised to know that newspapers publishing blatant lies to attract readers is not a recent phenomenon
Of course, then as now, the great attracters of an audience are violence and illicit sex. The violence was provided by the rising itself, but Jenny's actions gave a golden opportunity to include sex as well. The hacks of the day decided that any woman brazen enough to think and act for herself must have no morals whatsoever. They immediately made her into the prince's mistress, and what's more, she threw herself brazenly at him (which, if it was true, she may well have had to do, as he was no womaniser, and she was after all, old enough to be his mother) and they had a torrid relationship. Added to that, she rode into battle herself at the head of her men, like a good Amazon warrior.
Much worse than this was an alleged biography – The Life of Miss Jenny Cameron, the Reputed Mistress of the Deputy Pretender, which, not satisfied with mere fornication and independence, added that she was completely wild, became sexually active at eleven, wore men's clothes, had numerous children, one to a Franciscan monk and several more to her brother, which led to her sister-in-law dying of shock. She also enjoyed fighting duels, it seems.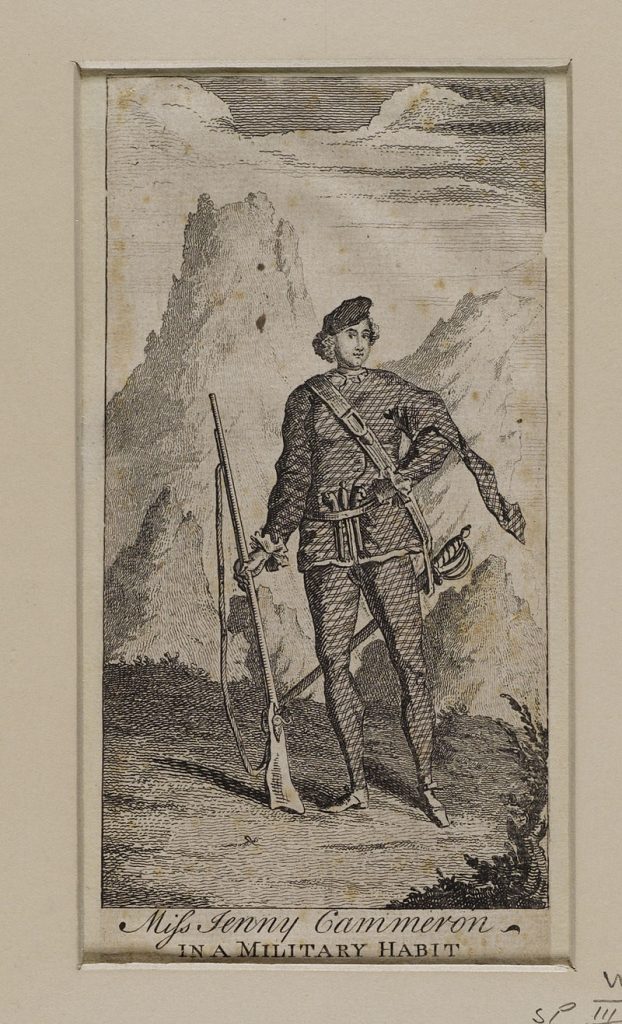 As well as this, songs were written about her, and in 1746 a musical play was performed at Drury Lane called Harlequin Incendiary or Columbine Cameron.
We can only imagine what the real Jenny Cameron suffered at the hands of these character assassins, having her respectability trampled in the mud so badly, and being unable to do anything about it. We can only hope that the clear strength of spirit that led her to leave her abuser and raise troops, helped her to laugh at the ridiculous fabrications of the media.
In addition there are a lot of paintings and engraving of portraits of her (I've included a few here), although no one actually knows what she really looked like. 
Other women with the same name who were active in the '45 were sometimes thought to be her. Whether any of them were or not is not known. Jean Cameron was not an unusual name, after all.
One of these was a Jean Cameron who went to the Stuart Court in Rome some time after the '45, in an attempt to petition for a pension. It was thought that she might be the 'famous' lady, trying to obtain money from her former lover, but she may well have been the widow of Archibald Cameron, younger brother of Lochiel, who was the last Jacobite executed, in 1753.
Another Jean Cameron, an Edinburgh milliner, was arrested in Stirling early in 1746. Cumberland certainly thought this Jean Cameron was the same one who took the men to Glenfinnan, and suggested that the Duke of Newcastle threaten her to get her to tell what she knew. There is no record of her being interrogated, but she was kept a prisoner in Edinburgh Castle for nine months before being released. When she returned home her little business boomed as people flocked to her shop, hoping to hear stories of her time as the prince's mistress. It seems that she encouraged these people in order to make money, and in truth, who can blame her for that? She probably thought she'd earned the right, having paid for it with nine months of her life.
I'd like to think that the real Jenny was above all the tittle-tattle. Certainly she seems to have been well respected in her new home in East Kilbride, which is good to hear. The area around her burial spot is now built over with houses, but she is still remembered in some of the street names, children in the local primary school are taught (the truth) about her, and a memorial stone has now been erected to her.
Her story is a classic reminder that it is not, and never has been, wise to accept what you read in newspapers as truth!
If you enjoyed this blog, you might also enjoy the book where I obtained the bulk of my information about Jenny Cameron from. It tells the stories of a good number of women of the '45, is very readable, informative and entertaining, and was vital in my research for The Jacobite Chronicles. It's Damn Rebel Bitches – The Women of the '45 by Maggie Craig.  Thanks go to her for allowing me to use her painstakingly researched information in my blog.